Electric guitars have always been very popular since decades. They are the most distinguished and most commonly used for pop and rock music today, for heavy music on stage or recording in the studios, they serve the most of the memorable tunes and songs.
For a long time being a left-handed musician had to face issues when they had to settle for right-handed instruments, this has been erased off totally with the growth in technology, the left-handed guitarists do not have to settle for anything anymore. There are a wide range of left-handed guitars making a reputation in the music world. Many legendary artists like Jimi Hendrix, Kurt Cobain, Dick Dale and Paul McCartney were all lefties too but rocked the world with their music.
Top 10 Best Left Handed Electric Guitars
The designs and construction of the guitars meant for lefties vary from one to the other depending on their size, body, shape of the neck, bridge, pickup and tone wood.  The different woods produce different kinds of tones. The higher end guitars are made of woods like mahogany, maple or alder while the plywood and pine is perfect for a beginner as it provides durability. Their bodies are available in different varieties like, solid body, hollow body and semi-hollow body. There are seven, eight and twelve string guitars available for left-handed guitarists. If you are a left-hander and are looking for the right kind of guitar for yourself, here are ten best left handed guitars to select from: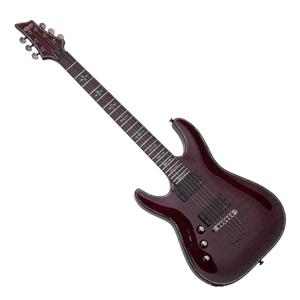 | | |
| --- | --- |
| Build Quality: | |
| Features: | |
| Sound Quality: | |
| Value: | |
| Average: | |
Check Price
These classy electric guitars are specially designed for left-handed players that deliver high-quality tones for all the metal players. The body is made from mahogany and has an ultra-access cutaway that leads up to the 3-piece neck of the guitar. The fret board is made from rosewood and has 24 extra-jumbo frets with gothic cross inlays which give a dark look to the guitar. This guitar has active EMG 81TW and 89 pickups that deliver the perfect electric guitar tones. You have the option of activating single-coil sound from the 81TW with a knob that comes with it. The guitar's TonePros tune-o-matic bridge designed for the strings to pass through the body is made for stable tuning even with really hard playing. The looks of the guitar is amazing with Grover tuners and black chrome hardware with the Black Cherry finish.
---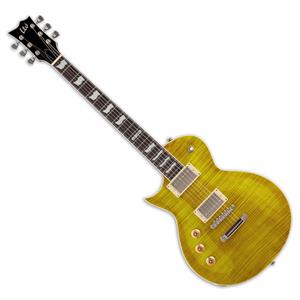 | | |
| --- | --- |
| Build Quality: | |
| Features: | |
| Sound Quality: | |
| Value: | |
| Average: | |
Check Price
The EC-256 is another classy rock guitar with single cutaway design that features an all-mahogany body. It comes with a pair of ESP LH-50 hum buckers. This guitar delivers old-school tone with powerful sound quality with just plugging in and turning it up. Its simplified control system makes it easier for pickups with the master volume for each pickup and a single master tone control available. This LTD EC-256FM is a good purchase for any metal musician. The mahogany 24-3/4" scale neck is carved into an ultra-fast, thin profile which is topped with 22 extra jumbo frets on a fingerboard of rosewood which allows fast playability and effortless bending of the strings. With its gold hardware comes a Tune-o-Matic bridge that stabilizes tuning and withstands any type of playing. It also has a flame maple top, built specially for all left-handed players, to rock the stage.
---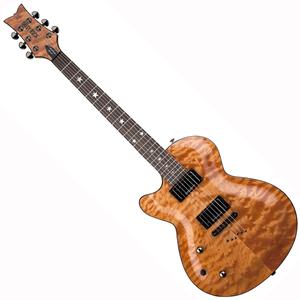 | | |
| --- | --- |
| Build Quality: | |
| Features: | |
| Sound Quality: | |
| Value: | |
| Average: | |
Check Price
This is the ultimate guitar for the girls with fine taste in music. The top class instrument is lightweight with sycamore body that is comfortable to hold and play anywhere. The guitar is topped with a quilted maple top that is a great show. It has a trademark of the Daisy Rock's, "Slim and narrow" on the neck which makes it convenient for girls with smaller hands to play as well. Its set-neck construction allows for sustenance and increased stability. Its Tune-o-Matic bridge with string-thru-body design is combined with high-quality Grover tuners that deliver the rock solid tuning. The high-output Duncan designed humbuckers add to enhancing the sound quality of the guitar. These are controlled by a 3-way selector switch with a push/pull tone controller that taps on the humbuckers to add single-coil sounds for sonic versatility. The Daisy Rock guitars come with a limited lifetime warranty and set up which are then ready to be played and experience the girl-guitar power.
---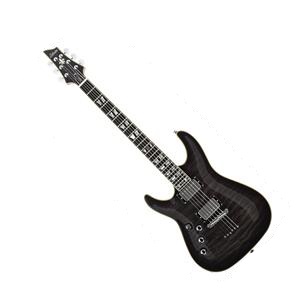 | | |
| --- | --- |
| Build Quality: | |
| Features: | |
| Sound Quality: | |
| Value: | |
| Average: | |
Check Price
The guitar comes in three sizes, The C-1, the offset double-cut Tempest and LP-style single-cutaway Solo-6 and they are available in standard and custom configurations. Each of its associated models features an EMG pickup set and Schecter locking tuners with gorgeous quilted maple top when there is black cherry finishing. The C-1 Standard has its lower-cost Duncan Designed pickups that are manufactured in Korea and based on stalwarts of the American range that make it different from its counter parts. The function of controls and layout is the same as all the other counterparts. It has a slightly arched design and the top-edge is bound in cream plastic. The C-1 has a belly contour with no forearm carve and cutaways and gives excellent access to all the medium-sized frets. The bridge pickup provides enough depth even with the increase in the amp.
---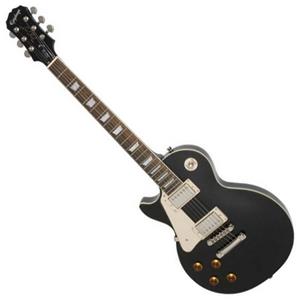 | | |
| --- | --- |
| Build Quality: | |
| Features: | |
| Sound Quality: | |
| Value: | |
| Average: | |
Check Price
This guitar's history dates back to 1940 with the legendary guitarist Les Paul, having created the world's first solid body electric guitar. The Epiphone Les Paul Standard Left-handed guitar has all the features that a guitarist wants in his guitar. Its neck and body act as a single piece of wood; also its body is made of dense mahogany with a maple top which gives the guitar its rich tone and longer sustenance that most players expect from their guitars. The guitar is made classy with white a binding around the neck and body.
The Epiphone Les Paul Standard guitar has a pair of great sounding humbucking pickups with Alnico V pickups and trapezoid configuration of two volume and tone control knobs. The guitar's chrome hardware includes the popular tune-o-matic bridge tailpiece combo for great sustenance and quality Grover tunings.
---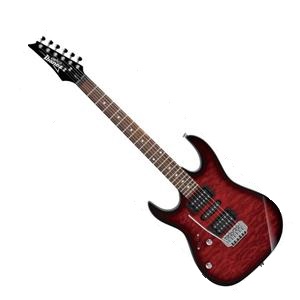 | | |
| --- | --- |
| Build Quality: | |
| Features: | |
| Sound Quality: | |
| Value: | |
| Average: | |
Check Price
The instrument is incredible like any other High-End Ibanez instruments; the Ibanez GRX70QA Left Handed Electric Guitar offers a maple top at its neck with a basswood body and a gorgeous quilt top at affordable price. The GRX70QA left-handed guitar utilizes Ibanez PSND humbuckers pickups and FAT6 Tremolo Bridge for a strong and powerful tone which provides stability to complement your playing style. It is gorgeously designed with Chrome hardware with a 5-way switching system for controlling. The comfortable GRX maple neck plays fast and smooth with contoured body that is beautiful and user-friendly. The iconic guitar comes with a metal approved H-S-H electronics schematic that features the humbuckers and single-coil middle pickup to deliver the metal tone you crave for.
---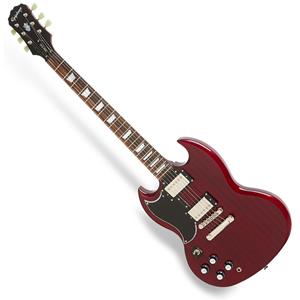 | | |
| --- | --- |
| Build Quality: | |
| Features: | |
| Sound Quality: | |
| Value: | |
| Average: | |
Check Price
This one is a solid body electric guitar which comes from the house of the very popular Gibson SG. With its slim taper neck and solid mahogany body it provides sustenance and produces great sound when played. There are also separate volume and tone controls for each of the high-output humbuckers with the use of these; the Epiphone G-400 brings old-school music back in trend again. It looks classy and is one of the most iconic guitars of all time. It has excellent upper fret accessibility and humbuckers output that players still love even after one and a half century too in an affordable price. Like the Standard G-400, the G-400 Pro is also built with a four-piece mahogany and thin mahogany on the top and at the back. The smooth transparent cherry finish gives the guitar a rich vintage look.
---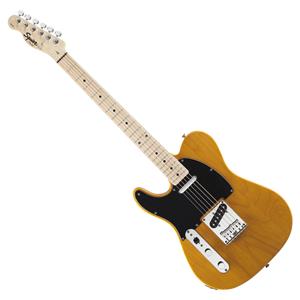 | | |
| --- | --- |
| Build Quality: | |
| Features: | |
| Sound Quality: | |
| Value: | |
| Average: | |
Check Price
This guitar has an Alder body and neck made of maple. It is equipped with two vintage-style coil pickups that are there at the neck and close to the bridge with a 3-way selector switching system. Everything is controlled by two knobs for volume and tone. The Telecaster, when played through a good sound system, responds with a crisp, bright tone as expected from it. The guitar, its knobs and switch are not expensive and can fit your budget undoubtedly. The guitar's pickups are best suited for beginners. This Telecaster is really a modifiable guitar that can be easily modified according to your choice. It also comes in different colors like Lake Placid Blue, Sunburst and Butterscotch Blonde, all of which are extremely gorgeous.
---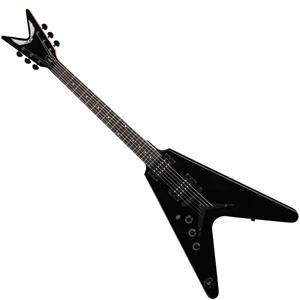 | | |
| --- | --- |
| Build Quality: | |
| Features: | |
| Sound Quality: | |
| Value: | |
| Average: | |
Check Price
The Dean VX is an extremely classy guitar which a lot of players are comfortable with. It is found in 24.75 in scale and 1-11/16 in width. The guitar comes with a tune-o-matic bridge which gives it the desired feel. A classy look is added to the instrument with its dark black hardware and basswood V-designed body. Dean V headstock and dual humbuckers give it a metallic look that the players would love. It is good for beginners as well as experienced players. The guitar has a bolt-on neck constructed to provide an alternative to set-neck designs too; if a neck issue occurs it can easily be replaced. This maple neck provides ultra-playable 22-fret rosewood fingerboard with inlays.
---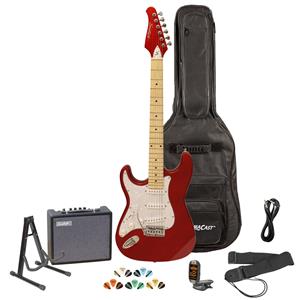 | | |
| --- | --- |
| Build Quality: | |
| Features: | |
| Sound Quality: | |
| Value: | |
| Average: | |
Check Price
It is among the best valued electric guitars with highly versatile solid tone, classic styling and is suitable for all sorts of music. It gives a warm sound which is easy to play and comes with a classy look and vintage vibe. There are 3 pickguards- chrome tuners, Tremolo Bridge and truss rod covers. It is suitable for a beginner or a professional musician. The guitar with sycamore body and black finish is a great choice for the left-handers. It has a 3 ply black pickguard and maple neck with rosewood fingerboard and 21 medium jumbo frets also dot positioned inlays. The guitar has synchronous tremolo bridge and 3 single-coil pickups for the benefit of the players. It also comes with 1 master volume and 2 tone controls.
---
Before the concept of guitars for left-handers came into being, the left-handed guitarists had started by learning with a right-handed guitar. It is not justified when a person has to compromise and unable to show his talent totally because of the lack of the right instrument for the purpose. Strumming the guitar requires strength and coordination of the fingers more than it is needed for holding the chords. It should be remembered that reversing the chords on a right handed guitar does not make it a left handed guitar. Finding and purchasing a left-handed guitar is important because it is a specially designed musical equipment to meet the individual demands of the player and he can be in style with the best quality of music being played by him. A little bit of research and understanding of the different guitars make it easier for the guitarists to choose the right type for themselves.
Left-handed guitars cannot be just played upside down unlike the right-handed ones. Stringing a guitar like that will only distort the sound quality and deteriorate the guitar's performance. For creating a left-handed guitar, the features of the guitar must be reversed, or in other words, a mirror image of the right-handed guitars has to be created. For this, the body shape, size, pick guard, tuning knobs and other such features has to be reversed. The left-handed guitars are not always available everywhere which is a drawback of purchasing one. The special left-handed guitars can be ordered and it can go up to a year to get one manufactured and delivered. The availability of the left-handed guitars in music shops and online stores is 10% of the total guitars available for sale.
There are different music styles and a variety of guitar types for the different styles. The type of guitar is determined by the sound and mood that is created by them. Purchasing the right type of guitar is important for any performance to meet the demands of good sound quality, fit in the genre perfectly and please the audience.
There are a variety of features to take under consideration while selecting a left-handed guitar. The basic features include neck type, size, shape, number of strings and material.
The neck type is the shape of the neck and how it connects to the body of the guitar. Neck connections consist of set-in necks, bolt on necks and neck-through-body connections. There are different shapes of the necks namely, C-shaped necks, oval necks, U necks and V necks. The type of wood used for making the body of a guitar greatly influences its sound and resonance created. The most common woods used are maple, mahogany, rosewood and alder.
Set a purpose and a budget before purchasing a guitar, to cut down to a limited number of choices that are manageable and easy to choose from. You must go through the reviews of the best suitable guitars for and list down the pros and cons of the models to get a clear idea of your requirements. Try to discuss about the guitars with experienced musicians or anybody who owns and plays a guitar, particularly a left-handed guitar and then proceed with purchasing the one that meets your demands!